Here are some old toys and games I used to love to play with as a kid. I would spend so much time playing with these toys and they made me happy. I hope you got to enjoy these toys as a kid to.
Barbies used to play with a lot, especially because I have two older sisters.
Another toy I used to love was the Flutterbye fairy, even though they used to scare me.
A very popular toy that I used to have was a Furby. I used to have the app with it and it was tons of fun.
Pillow pets were one of my favorites because they were soft and great pillows.
These little robot hamsters were always so fun to me and I thought they were so cool.
I would always spin on these things for so long and I loved them so much.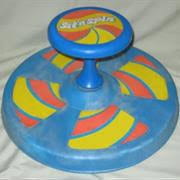 Polly pockets and littlest pet shop I didn't play with as much but I still had them loved making up games with them.
I loved playing Hungry Hungry Hippos when I was little cause it was an intense game at the time.
I definitely had one of these flip phones and I had always thought they were real and super cool.
These last few things are just random things that I could just always find around my house and had very much loved at the time.
The last thing I have no idea if anyone else really had these but I had one and I loved the lights and how you could always play music on it.